Friday 14th to Sunday 16th September:
Our programme for the National Heritage Open Weekend is now finalised and we have published our poster below.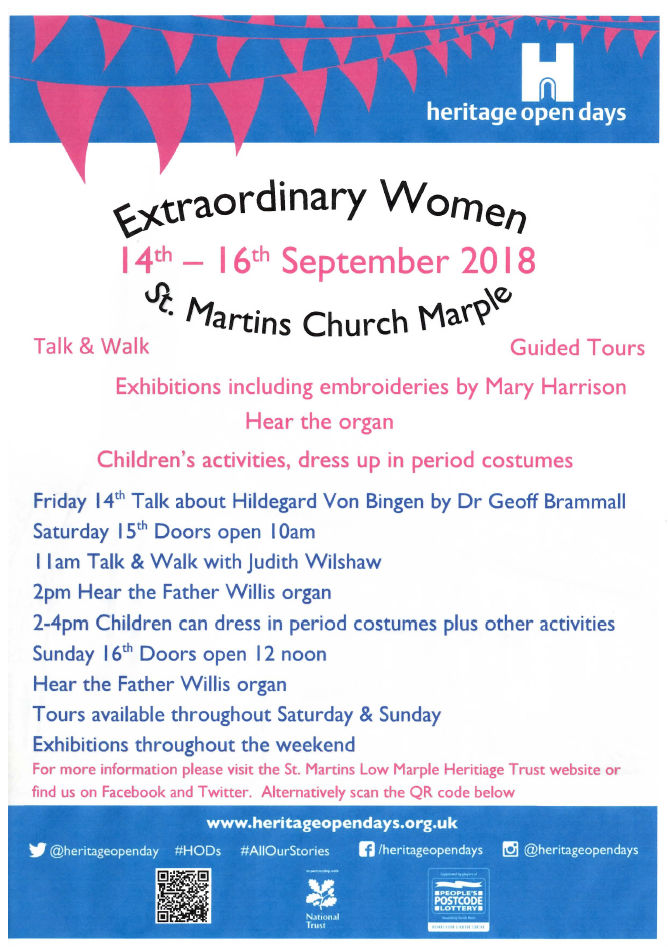 The theme for the weekend is "Extraordinary Women" and the programme starts on Friday 14th September with an illustrated lecture by Dr Geoff Brammall on Hildegard of Bingen, a 12th Century German mystic, philosopher, composer and writer. Further details below: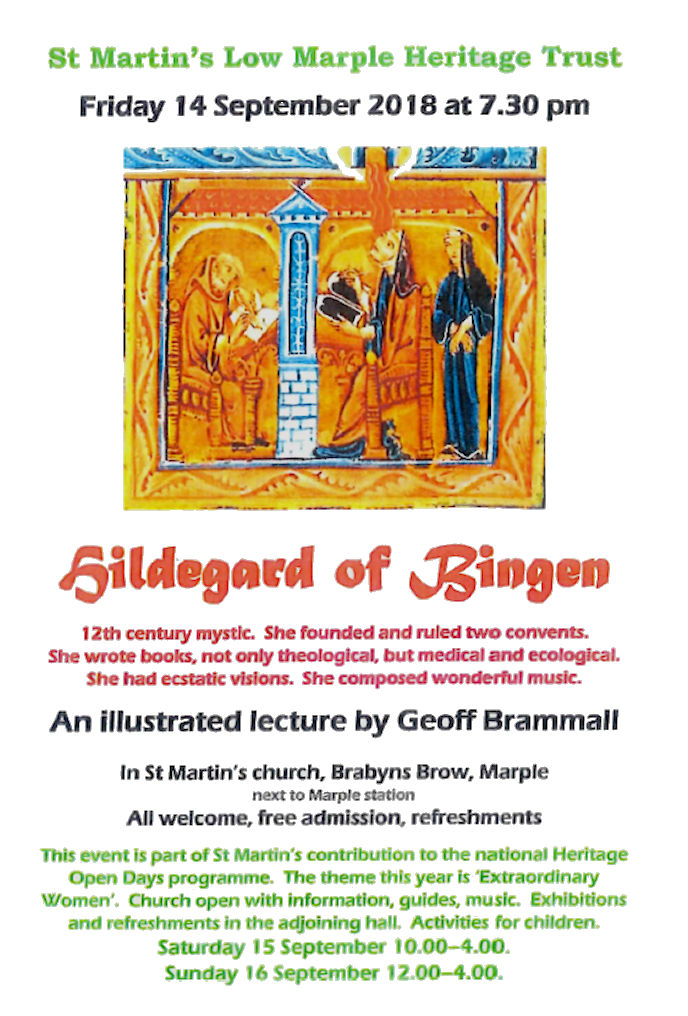 The programme continues on Saturday between 1000 and 1600 with exhibitions in the Church and Hall, guided tours and walks, organ playing and bell ringing. Children are well catered for with opportunities to meet "Miss Hudson" and to dress in period children's costume (2-4pm), together with an art activity trail in Church. On Sunday the Church and Hall are open 1200-1600 with exhibitions, tours and organ playing.
We are particularly pleased this year as part of the Open Weekend to have a special exhibition of embroidery by Mary Harrison, a doyen of embroidery in Cheshire and the North West and a well-known teacher and judge at local shows. Mary uses a wide variety of embroidery techniques to produce exquisite work using both traditional and modern designs. She rarely exhibits her work and this is a wonderful opportunity to enjoy her beautiful pieces of work.
Other exhibitions over the weekend include Guiding in Marple (the founder of Guiding in Marple in 1913 is buried in St Martin's Churchyard), the Brabyns Hall Hospital, and Women of Marple after WW1.
Light refreshments will be available in the Hall over the weekend.