Restoration of The Memling Triptych completed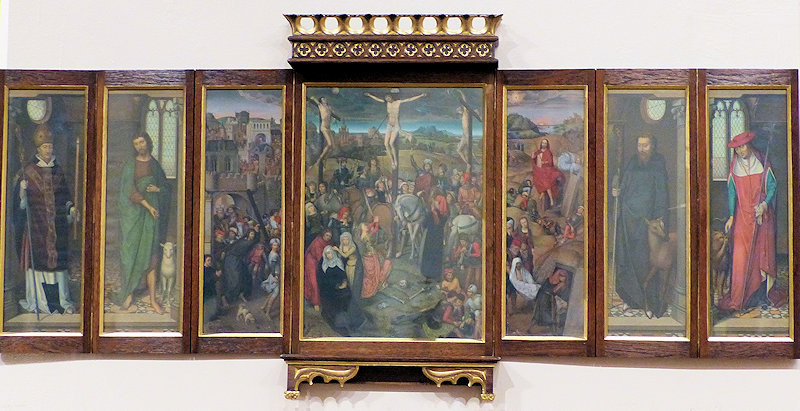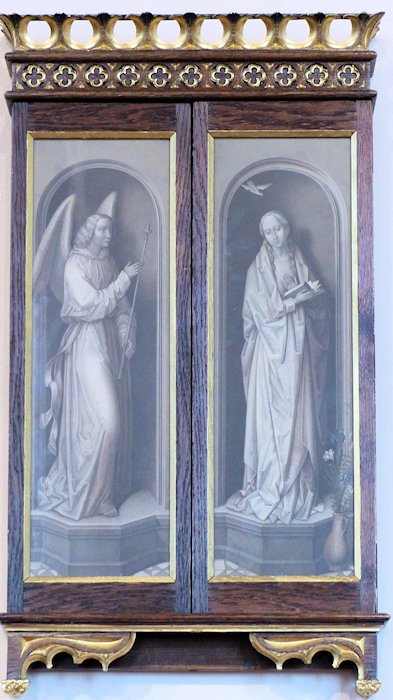 The Trustees are very pleased to report the completion of our second major restoration project in April 2018. The Memling Triptych is a copy of an altarpiece completed by Hans Memling, a German artist of the 15th Century, for a family chapel in Lubeck cathedral in Germany. The triptych has two double folding wings and the cabinet had become very frail and somewhat dangerous. The triptych was demounted when the church was redecorated 3 years ago and the decision was taken last year that the cabinet should be repaired and restored to its former glory. The work was undertaken by A Allen Conservation and Restoration of New Mills and the cabinet has now been rehung in the nave of the Church. The finished product is stunning and can currently be seen in its fully opened position (photo above) every Saturday between 1030 and 1230 until the end of October. The centre panel shows the Crucifixion with scenes from the Passion on the left and scenes from the entombment and resurrection on the left. Key figures in the wing panels are St John the Baptist (with lamb) and St Jerome 4th century theologian and bible translator.
During Advent and Lent the wing panels are folded and the outer panels show The Annunciation (photo right). This is a quite formal view completed in "Grisaille" which results in shades of grey.
We are absolutely delighted with this contribution to the preservation of the heritage at St Martin's Church.